Pomegranate Ultra Nourishing Massage

with blended Pomegranate Seed Oil ~ indulge your skin with the regenerative properties of this wonder fruit & enjoy a deep sense of well being.
Revitalising Massage

using pure oils specially blended for the particular needs of your skin, combined with reinvigorating massage to leave you feeling ready to face the world.
Fortifying Back, Neck & Shoulder Massage
a targeted treatment to alleviate & sustain vital muscles that hold our tension, leaving you renewed
Alleviating Deep Tissue Massage
This treatment uses firm pressure and techniques targeting areas of tightness, helping to bring the body's structure back into balance and subduing uncomfortable tension

Ambrosia Face Massage
beneficial massage techniques to revive muscles using specially selected oils & creams that are nectar to the skin
Firming Leg Massage

combines techniques designed to tauten muscles, stimulate circulation & oils renowned for their toning & cleansing abilities
Soothing Foot & Lower Leg Massage
alleviate tired legs & aching feet with a revitalizing foot soak followed by a massage that will melt away sore muscles & put a spring back in your step
Heavenly Head Massage

This is a divine treatment incorporating Ayurvedic Champissage, Chakra balancing, Acupressure and Holistic Massage for the head, neck and upper back. Optional use of oils for the scalp & hair to keep it in beautiful condition. A tension-releasing treatment that will leave you feeling blissful

Mothers Touch

All treatments can be safely adapted for mothers to be who need well deserved pampering
1001 Nights Massage
Accompanied by alluring music from the east & frankincense, myrrh, rose & beautiful arabian oudh incenses, to tantalize the senses. Luxuriate in the exotic, transcend the everyday & enter a realm evoking images of cypress trees, nightingales & roses under an azure ancient sky. Restore the soul with a more esoteric experience
Out of Africa Massage
Restorative massage using natural Shea butter & Argan Oil from Africa. Harness the wild rich nature of this breathtaking continent & enjoy the sounds of African Meditation Music
* Massage should always be conducted in a safe and responsible manner. I start all treatments with a free 10 minute consultation to gauge any particular needs or contraindications to specific techniques. Consultations will continue for regular appointments.
** I will massage ladies and gents, however men must be referred to me through a friend or client.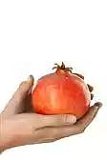 Price List
Pomegranate Ultra Nourishing Massage
Full Body 60 mins £65
Full Body 90 mins £85
Revitalising Massage
Full Body 60mins £65
Full Body 90mins £85
Fortifying Back, Neck & Shoulder Massage
30mins £35
45mins £50
Alleviating Deep Tissue Massage
Full Body 60mins £65

Full Body 90mins £85

Ambrosia Face Massage
20mins £30
Firming Leg Massage
45mins £50
Soothing Foot & Lower Leg Massage
30mins £40
Heavenly Head Massage

30mins £35

1001 Nights Massage
Full Body 60mins £70
Full Body 90mins £85
Out of Africa
Full Body 60mins £65
Full Body 90mins £85
30 - Healing Waters - Music and Nature Sounds for Massage, R.mp3